Aero Printing is a locally owned and operated print shop serving our clients since 1957.
We offer the highest quality printing and graphic design from business cards and brochures to banners and promotional items.
In January, 1957, Arthur E. Rohr opened Aero Printing in a small garage next to his home on North Main Street in Delphos, Ohio. Rohr previously worked in the newspaper industry at The Delphos Herald. He named the business AER-O Printing, using his initials because he would be the first alphabetically in the Yellow Pages. He and his wife, Helen, worked the business for twenty years until Carl Core started working for them in December, 1977.
Core also had a newspaper background with The Lima Citizen and The Van Wert Times Bulletin. The business remained on North Main Street until December, 1986, when it moved to West Fifth Street, Delphos. We were there a little over a year and a half and in May 1988, ground was broken for our current location at 710 Elida Avenue, Delphos. Our first day of business in the facility was August 13, 1988.
Our current owner, Brian Altenburger has been with the company since September 2019, purchased from the Core family. A lot has changed over the years, but some things are just too good to change: Honesty, Integrity, Quality and Great Customer Service!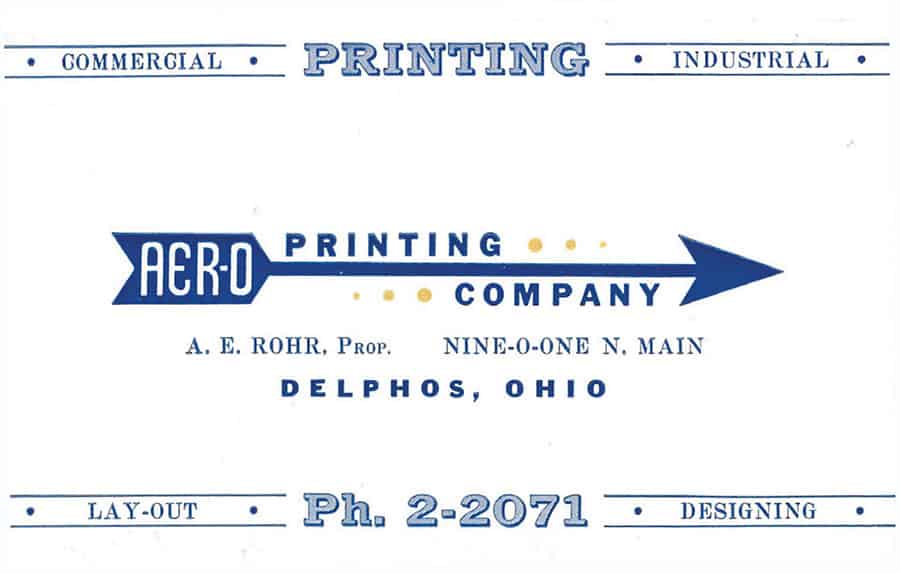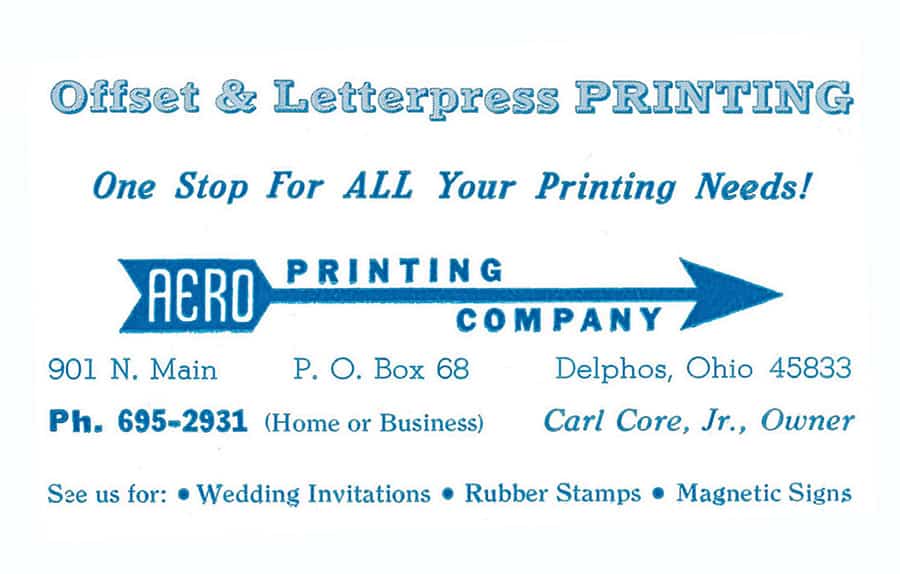 Specializing in a plethora of printing options.
From small format, promotional items, to large format – there is no printing job we can't handle! With our in-house printing specialists, graphic design artists, typesetting teams, and production professionals, we have just the tools to get your job done to perfection. Our number one goal is customer satisfaction and we will work with you from beginning to end to assure your print job is EXACTLY what you're expecting.
The Real People
Behind Our Brand